Hi everyone, this is just going to be a quick update. As I mentioned in my last post I said that the weather had suddenly gotten really cold.. well that phase was over pretty quickly! It is definitely not cold anymore, it's just cold during the night. The days are warm but not as hot as when they are during the summer which is good because I live in a house that does not have a ceiling (quite normal here for the house owner to save money when building a house, though obviously you don't really see this in completely finished houses) so during the summer the living room gets HOT, reaaally H O T. Seriously, it gets like a frickin' sauna because of the fibre ciment roof. We're not too worried about asking the landlady to put in at least a PVC ceiling as we may decide to move in the near future.
I haven't been up to anything very interesting lately, just relishing the eventual arrival of the end of the semester! Though the Mr. and I did spend a few days in Buenos Aires not too long ago. It was great; food was delish, people were lovely, nice places to do tourism and it really reminded me of London! If London were a person Buenos Aires would be his/her twin! Check out some of our pictures below. Stupidly I didn't recharge our battery's camera as I thought it would not be necessary (of course it would be!), so the battery died pretty early on during our trip. Luckily the Mr.'s phone allowed us to continue to take pictures, not the best quality but pretty good for a phone!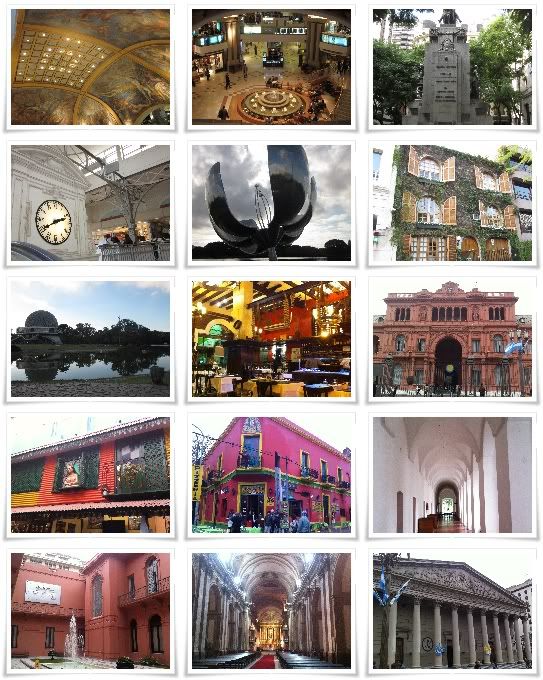 I would have loved to see the Floralis Genérica monument at night, that's one thing I regret not doing. I also would have liked to see the planetarium at night too. We went there and saw the American Museum of Natural History's film about the cosmos which I loved. It was projected onto the planetarium's dome screen ceiling so it did kind of feel like you were in space while watching!
Well that's it for now, hope your week has started marvelously!